London:
Ministries:
Other:
TEEN DISCIPLES RETREAT 2018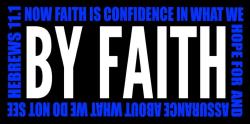 Friday 9th (from 7:15pm) to Sunday (3.30pm) 11th February 2018
The Rock Frontier Centre, Irthlingborough, Northamptonshire, NN9 5UH

+++There are a few places left - if you wish to attend please let your local teen leader know+++.

Our theme will be ALL IN and the guest speakers will be Will & Kristen Lambert.

We're heading off for a weekend away at the Rock UK Frontier Centre where we will focus our hearts and minds on the theme of devotion. Together we will look deeper into what it means to be disciples of Jesus and to be wholeheartedly devoted to Him and His Kingdom.

Will & Kristen Lambert lead our sister church in Madrid, Spain. They grew up in the church of Christ in the USA and were appointed evangelist and women's ministry leader in the Southern Connecticut Church of Christ in 2016 shortly before heading off to Spain.
__________________________________________

TRAVEL:
Coach from London
- We have a coach and a minibus booked to depart together on Friday and Sunday.
- CHANGE OF PICK UP & DROP OFF LOCATION at Euston
- Our new location is at the bus stand on Melton Street (opposite Drummond St). Melton St runs down the right-side of Euston station (as you come out of the station).

- Friday:
- Please at the Melton St bus stand (opposite Drummond St) by 5:15pm (17:15).
- The coaches will depart at 5:30pm (17:30) on the dot.
- Please bring snacks for travelling. Dinner is at 8pm.

- Sunday: The coaches will depart the Frontier Centre at 3pm (15:00) on the dot.


Travelling from elsewhere
- Please check about travel arrangements with your local teen leader.
- Please use the Retreat ONLY registration option. Any additional travel costs will be arranged locally if applicable.
- Directions: Directions to the Frontier Centre
- Check in and check out for anyone not on the London coaches:
Friday - Check in from 7:15pm (19:15). Dinner is at 8pm (20:00).
Sunday - Departure latest 3pm (15:00)

**********

PRICES:
- Please note there are two sets of prices. SUBSIDISED and NORMAL.

Subsidised
* £60 Retreat ONLY (Leicester church members only)
* £64 Retreat ONLY (Belfast, Edinburgh, London & Manchester church members only)
* £81 Retreat AND Coach (Belfast, Edinburgh, London & Manchester church members only)

Normal
- Normal prices are for all other churches (e.g. Birmingham, Thames Valley).
* £85 Retreat ONLY
* £107 Retreat AND London coach

- We do not wish for anyone to be unable to attend on account of cost and would suggest that if you are in a situation like this you speak to your local leadership team.

Register ASAP
- The registration deadline is 12noon Wednesday, 7th February OR when capacity is reached.
- Bookings taken after this will incur a £20 admin fee per teen and will be subject to availability.
- Please book early to avoid disappointment.

EXTRA NOTES:
Accommodation: The Frontier Centre has been a regular home for our youth and family retreats! Situated in 120 acres by the River Nene in Northamptonshire. We stay in the Whittaker Lodge where there are 4 wings with en-suite bedrooms sleeping between 2 - 5 people. Bedding is provided.

Refunds: Please note that payments are generally non-refundable.
- If you need to cancel please let us know as soon as possible.
- Any refund requests will be processed at the discretion of the ICC Missions Trustees and may incur an administration fee.

Booking Note: Booking more than one person?
- The registration questions only come up once. Please either book one person at a time OR make sure you record information for each person in each question or use "additional information".

Please click here to register and pay.