London:
Ministries:
Other:
TEEN CAMP 2018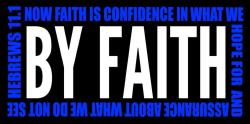 Sunday 29th July to Sunday 5th August 2018
Condover Hall, Church St, Condover, Shrewsbury, Shropshire, SY5 7AU
TEEN CAMP IS NOW FULLY BOOKED (as of 4th July 2018)

Teen Camp 2018 will be a fun-filled week full of plenty of sports & activities! It will be a time to remember as our guest speakers, Mike & Kristen Lamb, walk us in the footsteps of the pillars and fathers of our faith and as together we explore what it truly means to live BY FAITH in the teen years.

Condover Hall is a residential activity centre based around an Elizabethan manor with extensive grounds. The accommodation is dormitory style and all rooms are ensuite, boys roomed with boys and girls with girls. Each teen will become part of a team for the week; a small group of about 20 teens (10 boys, 10 girls) with around 6 adult mentors.

Our programme will include daily devotional times and bible lessons each morning, sports and art activities in the afternoon and a large fun event in the evening such as a talent show, camp fires and a party. There will be lots of laughter and 3 meals in between! We will also make adventures together participating in the on-site instructed adventure activities such as the high aerial trek, abseiling, kayaking, archery, fencing, and an indoor laser maze, zip wire and water sports.

________________________________________________

OTHER INFORMATION!
Who is camp for? Teen Camp is for young people aged 13 to 18 years associated with the International Churches of Christ and who have a serious intent for living the Christian life.
• 12 year olds who turn 13 by August are invited to Teen Camp but are still open to join the Preteen Camp if you as their parent feel they are not mature enough to go to the teen camp.
• While we are open to all applications, acceptance of a registration and participation at the Camp is at the discretion of the Teen Camp organisers.

Who will be organising the camp? The organisers are Jack and Ami Legon, ministry interns and teen leaders in the East Region of the London International Church of Christ.

Who are the guest speakers? Our guest speakers, Mike and Kristen, have been working with teens for the last 20 years as volunteers and also as full-time ministry staff. Mike grew up as a Kingdom Kid and became a disciple in the teen ministry; Kristen became a disciple in the campus ministry. They have been married for 18 years and have four children. Kaili (15), Drew (12), Kalea (9), Xander (3). Mike and Kristen currently lead a region of the Boston Church of Christ.

Travel:
Coaches from London
• The pick-up point will be near Euston Station. Due to HS2 building works the meeting points keep changing therefore a specific point will be advised nearer the date. .
- TO Camp on Sunday 29th July: Meet at 10:15am for a departure at 10:30am on the dot.
- Please bring snacks for travelling.
- The journey will take 3-4 hours depending on traffic and break stops.
- FROM Camp on Sunday 5th August: The coaches will depart from Condover Hall at 1pm (13:00) on the dot.

Travelling from elsewhere
• Please check about travel arrangements with your local teen leader.
• Please use the Retreat ONLY registration option. Any additional travel costs will be arranged locally if applicable.

Check in and check out for anyone not on the London coaches:
• Arrival check in from 3pm (15:00).
• Depart between 12:30 and 1pm.

________________________________________________

TEEN CAMP IS NOW FULLY BOOKED
________

Bookings made by 31st March with a DEPOSIT at registration
INSTALMENTS
• Four instalments are now due, one each month in order to pay the balance ~ £60 ICCM churches / £80 Other churches.
• Instalment payment 1 is due by 30 April
• Instalment payment 2 is due by 31 May
• Instalment payment 3 is due by 30 June
• Instalment payment 4 is due by 28 July the day before the camp starts.
The deposit together with the instalments above = the Early Bird prices.
Booking Note - Instalments: Paying for siblings?
You can change Quantity to the correct number and put all siblings names under Name.
___________________________

Support with finances? We do not wish for anyone to be unable to attend on account of cost and would suggest that if you are in a situation like this you speak to your local leadership team.

Refunds: Please note that payments are generally non-refundable.
• If you need to cancel please let us know as soon as possible.
• Any refund requests will be processed at the discretion of the ICC Missions Trustees and may incur an administration fee.

Please click here to pay your April, May, June and/or July INSTALMENT(S) if you paid a deposit by 31 March.