London:
Ministries:
Other:
London 40th Anniversary Conference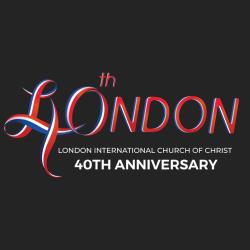 The London Church had an amazing time celebrating their 40th Anniversary - weekend Sat 10th & Sunday 11th September 2022 - Remember, Renewal & Rededicate.

Participants online and in-person attended from all over the world.

If you would like to view the celebration brochure and/or view the lessons and celebratory meetings please use the link and attachment below.

Link to view:
thelondonchurch.org/40th


Scroll down to find the links for the respective sessions.


Downloads