London:
Ministries:
Other:
East Marrieds Retreat 2018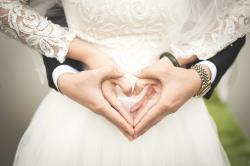 'Built to Last' - Paul & Jemimah Rowden
Sat 5 – Sun 6 May 2018
Devere Venues Theobalds Park, Lieutenant Ellis Way, Cheshunt, Herts EN7 5HW


Provisional Programme:
Sat 5 May
9.30am Arrival Tea/Coffee & Registration
10.20am Welcome & Class Session 1
12.00pm Light lunch
2:00pm Class Session 2
3.30pm Free time
7.00pm Formal dinner
8.30pm Games
9.00pm Dancing

Sun 6 May
7.30-10:00 (Breakfast for those staying overnight)
10.00-10.30 Tea/Coffee (and checkout)
10.30-12.00 Worship service
12.00 Close

Packages:
Full Weekend - Sat lunch, formal dinner, accommodation;Sun breakfast; unlimited tea & coffee £169 per COUPLE
Saturday Day+Evening - Sat lunch, formal dinner; unlimited tea & coffee £114 per COUPLE
Saturday Day - Sat lunch; unlimited tea & coffee £34 per PERSON


Registration is now closed.

REFUNDS: Please note that payments are generally non-refundable. If you need to cancel please let us know as soon as possible. Any refund requests will be processed at the discretion of the East London region's leadership group and may incur an administration fee.